Woven label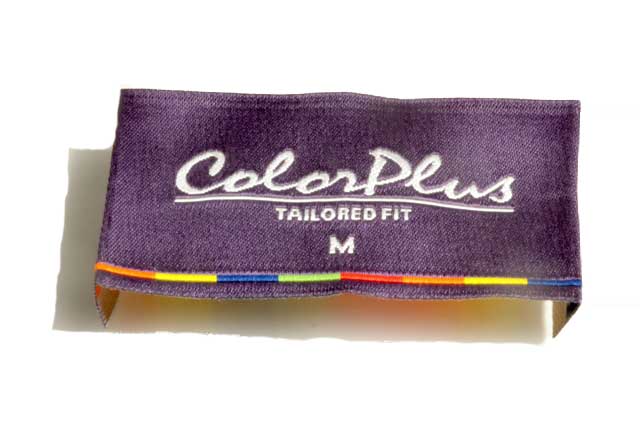 Woven Garment labels are the expression of identity, pride and satisfaction that the wearer gets in his robe. There is no better way to brand a shirt than to put a label on its neck. Labels do the great job of creating goodwill and giving sheen to the best of apparels. We can't imagine a trouser without a label or tag. Similarly, the name needs to be inscribed in the most symmetrical fashion where the tag meets its end. There are different types of labels that can blend into the color of your clothing material. Some are printed labels, while others are Woven label ones, however, both these types do reserve a place in their own depiction. Mostly good garment labels are printed on satin material to seek royalty and pleasure in the eyes of the customer when they are stitched to the shirt neck. But a printed label specially the instructions can fade away after some regular washes and they do not look any more beautiful.
Woven labels are produced on a loom. Every fiber is woven into place to give it an appealing look. However, a printed one is different because your logo won't show the stitched protrusion and it's a flat strip of cloth just because fiber is not woven into material. A "woven label" appears more realistic and authentic because it gives a different look altogether. Although printed labels are used on a wide variety of clothing range, woven labels can be found in kids wear or high end clothing lines like a coat or jacket and even children wear. The most advantageous factor of a woven label is that its appearance won't change even slightly after multiple washes and will have the same kind of tint even later on.
It is more of a taste which label one can use. Woven labels fit relaxingly well in most fittings and have their own advantages. Its definitely which label you want, however, a woven label has more durability and can withstand harsh washes over a long period of time. A woven Khadi label will add to the professionalism of the cloth and state its charm more prominently. Although it does take a little more time to produce a woven label and it's a bit more expensive also, still the high cost of its production is worth putting an impression to the person who dons its motif on the body comfortably.