Printed Label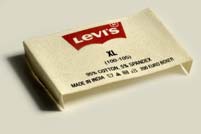 Labels are great source of information within your reach to justify your care and longer life of the garment. It is obvious that without a label, the cloth would look bland and missing out its value. We can find different types of printed labels on a fabric. Different styled garments have different placement of labels like a shirt showing its name at the hem but more usually the label can be seen on the inside of a garment's neck. Garment labels hold value of the robe high and generate a lot of appeal. There is no wearable item that doesn't have a label on it. we do have wash care instruction labels also and name labels. Although companies prefer getting printed labels for clothing, some manufacturers also use woven ones to give a rich feeling of royalty.
Market is filled with printed labels manufacturers in India as they cost comparatively less than woven labels and also take less time to produce. Name labels and instruction labels are mostly printed to attain the best expression and long-lasting uses. Most commonly, a tag is stitched at the neck side to reflect the brand name and instructions are put at the side. These tags are used in formal lines in general. However, companies that manufacturer inner wears are avoiding the use of tags because they cling to your neck and cause irritation. A wonderful idea is a direct imprint on fabric. Fashion labels are marked on satin tapes because the customer feels assured to buy the piece if a label is attractive and stylish. Printed labels manufacturers give too many options to the garment maker but high grade clothes often have the suave feel which makes them stand apart. Printed labels are cheap to produce and can visualize colorful combinations at the best anyhow after repeated washings they could fade away with time. The advantageous thing we have at hand is that printed labels are quite easy to make and they are very affordable too in comparison to woven labels that take some time to manufacture on the loom. Woven ones don't generally give up their color but good printed labels can also be durable and attractive.
Kids wear, party wear for the youth, or something too sober for the old age, printed labels come in different shapes and taste to cover a wide number of customers. It becomes more of a preference to choose which label you want to use on your clothing. As different labels have distinct advantages and purpose, only the printed label manufacturers can give us the most appropriate application so printed labels for clothing are donned as per classification, combination and other factors that appeal the clothing line more positively.