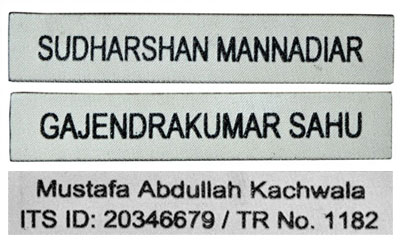 Get Individual Name Labels
We are specialists in individual name textile labels for garments, especially uniforms. Our labels are great for personalizing uniforms to help easy identification and, therefore, eliminate mix-ups. Moreover, others can know the wearer's name..
For example, when Mr. Sudharshan Manndiar attaches the label to his garment, everyone knows that he is the owner of the garment & that the wearer is Sudharshan Manndiar.