The most Important Things about Clothing Labels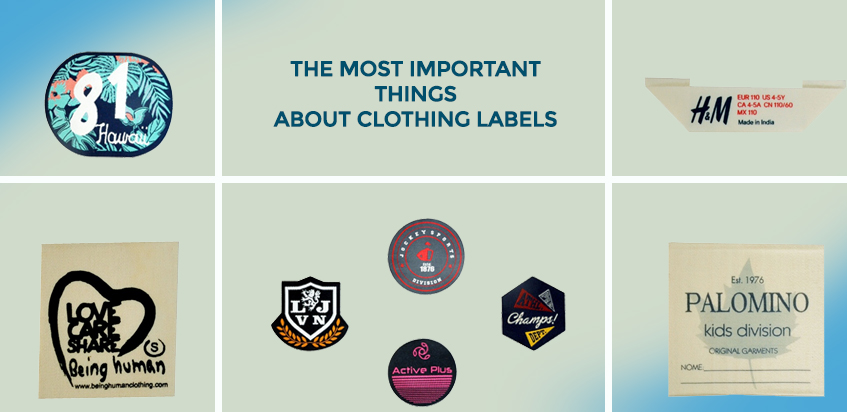 Clothing label is an integral part of apparels. It is mandatory to attach the same when sending clothes to the market. Among the different varieties of labels, Clothing labels are very popular because they look elegant and easy to care for.
Since the label contains valuable and useful information about the clothing, the material must be printable on different printers.
Customers can see information on the label, such as size, washing instructions, and type of fabric, etc. For this reason, labels must be attractive, legible and consistent with the theme and appearance of the fabric.
Clothing Designer and fashion brands who want to become big in the fashion industry are always looking for ways to stand out from the crowd. This motivates her to give her creations an individual look and design. To give your brand or clothing area a distinct advantage, it is important to focus on the image of your brand.
An important part of this image is clothing labels. Labels are one of the few things that can give an immediate impression to your brand image. Here are some things you should know about clothing labels if you are a designer or a clothing brand.
1. QUALITY
Clothing Labels are the first impression you are having with your customers and buyers. Therefore, it is important that the labels used for your designs have the highest quality. They are the final touch for the clothes you design and sell.
In other words, it is not possible to compromise on the quality of labels by ignoring them as insignificant. Customized woven labels are one of the best choices for clothing labels. You can get them online from leading label manufacturers like Easy labels online.
2. POSITIONING
Positioning a clothing label is very important. You can not just put a label anywhere on the garment. It is important to place clothing labels in such a way as to present the brands and designs in the light of your choice. They should stand out but do not disturb the appearance of the design or garment. When you get customized woven labels, make sure they match the design and the clothing line.
3. LABEL'S DESIGNING
It is important to carefully select the material, design, layout, and size of clothing tags. It should work as an extension of your brand and reflect the image you want to create with your designs.
You can get clothing labels from different materials. You must first select a suitable material, select a layout and set a size in which the text/logo/ image is woven into the fabric. Woven labels are considered valid for high-end clothing and can still be used for casual wear.
The next step is to strategically place the clothing labels on the garment so that they can capture the buyer's attention without being invasive.
Well-designed, personalized and precisely positioned woven labels to make an excellent impression on the person who is observing and collecting their head from a shelf. Now you can easily customize your online clothing brands and select the material, layout, and design of your choice.
Easy label Online is the leading Clothing Labels manufacturer in Mumbai, India. It is organized with experts in all aspects of label design, weaving production, accurate inspection and management in this woven label field. The company is organized with skilled workers and managers in Mumbai who work with exporters and purchasing agencies.
If you are looking for Clothing Labels suppliers in Mumbai, India, simply contact Easy labels online to get different types of good quality labels.